A reproduction of a vintage post card shows the Court House and Soldiers Monument, Bath, Maine.

This item is of archival quality, high resolution, it has been retouched, recolored in areas, cropped and enhanced. This assures that your item will print with the highest quality possible. Rights Advisory: No known restrictions on publication.

You can CUSTOMIZE the size and denomination of your postage to suit your personal preferences!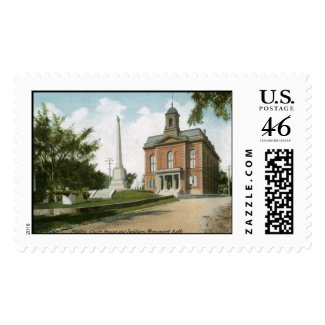 Court House, Bath, Maine 1910 Vintage
by
markomundo
Join Zazzle.com's
artist affiliate program
The Edward Clarence Plummer History of Bath Maine